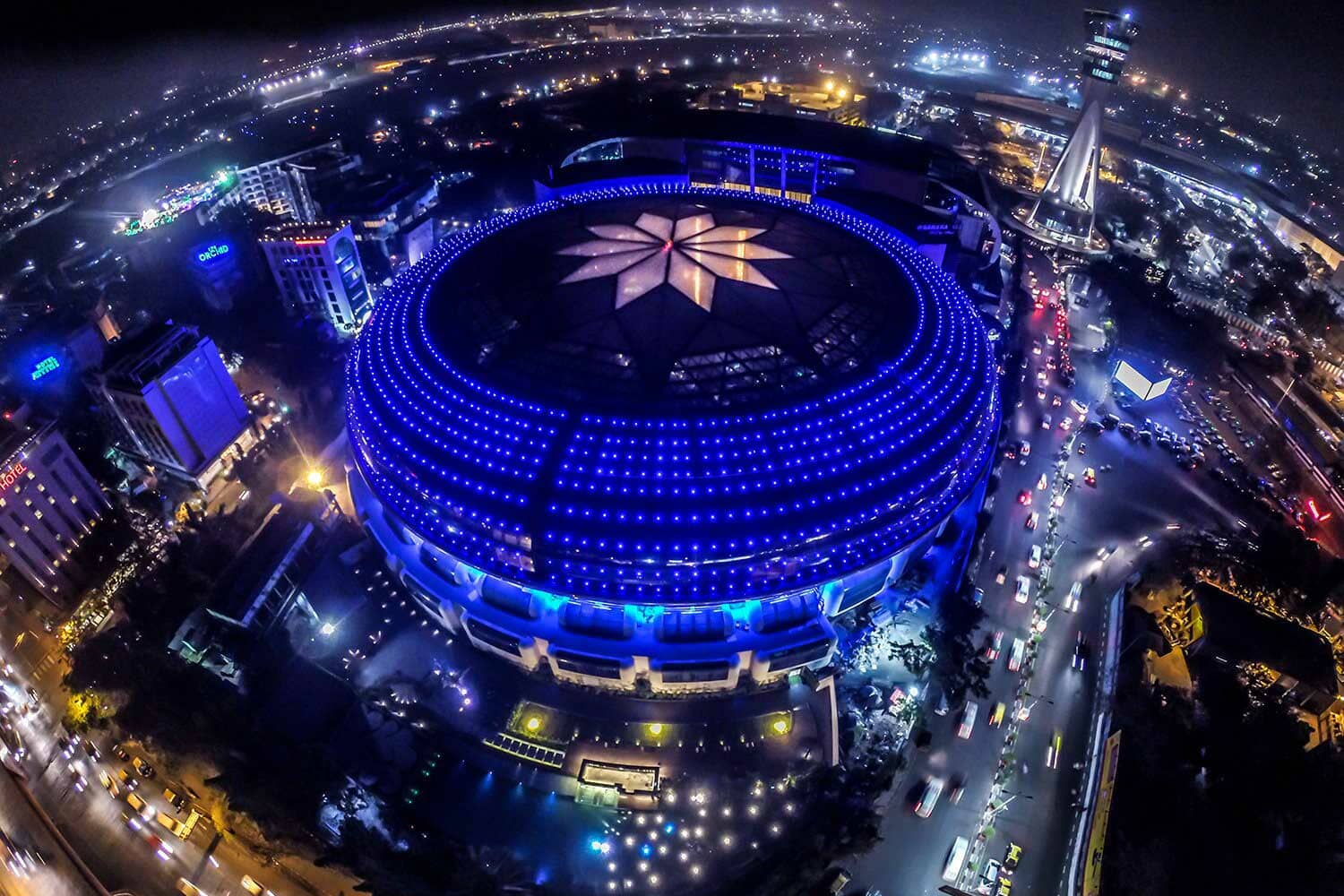 Dear Delegates of Vinyl India 2019,

Thank you for choosing to stay with us.

Strategically located near Mumbai's Domestic Airport, our hotel personifies the spirit of progressive India & promises to be an unmatched experience. Creating a paradigm shift, Sahara Star's many 'first-of-its-kind' makes it stand apart from the rest. The world's largest pillar-less clear-to-sky dome of its kind India's largest marine aquarium that is home to over 150 wonders of marine life The world's first three compound-curved custom designed all glass panoramic elevators that rise in the central courtyard The magnificent tropical lagoon sprawled languidly across 55,000 sq. ft. creating an unique experience.
The magnificent Event hall - Sahara Sapphire with an area spanning 55,000 sq ft. the biggest in the city of Mumbai

We are pleased to offer the below prefered rates to all Delegates of Vinyl India 2019.

Room Category :
Mercury City Facing room
 
Offered Rates :
9000/- + applicable taxes for Single occupany room
9500/- + applicable taxes for Single occupany room
 
Inclusions :
Complementary airport Transfers
Buffet Breakfast, at Earth Plate - The Global Cuisine Restaurant.
Enjoy free Wi-Fi internet connectivity @2 Mbps.

We look forward to your visit and hope that you will enjoy your stay.