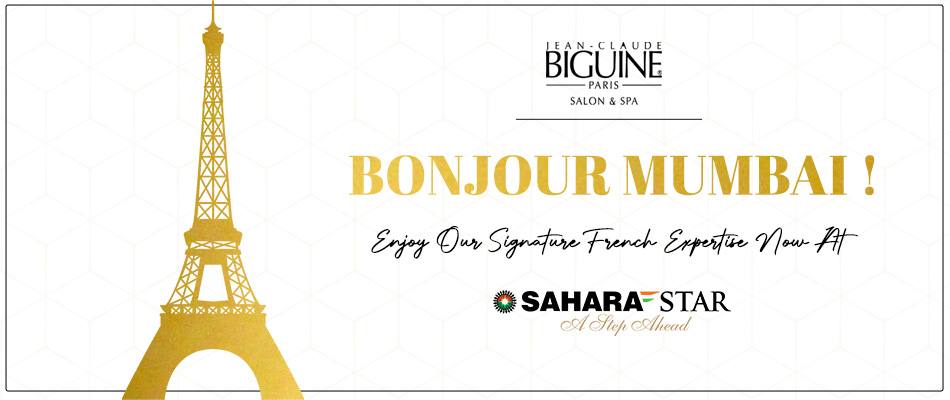 The signature French Expertise now at Sahara Star
The global and luxurious beauty salon brand traces its roots to the French shores. Driven by the idea of "Maison de Beauté," this takes pride in perfectly catering to your beauty needs with consistency and customization. A team of highly skilled French beauty experts work closely with trained Indian beauty professionals to discover trends that perfectly complement Indian patrons.

Instilled with a passion to deliver an unparalleled French experience in beauty, Jean-Claude Biguine is determined to curate an exclusive repertoire of hair and beauty services with cutting-edge technology and creative excellence.

The salon in Sahara Star offers avant-garde hair care, beauty, skincare, nail care and wellness services and house only the leading, international brands for all the guests.
To book your appointment call – 022 3980 7331/ 7332
Hours of Operation – 10.00 AM – 9.00 PM
Book Now
Your Deal Today